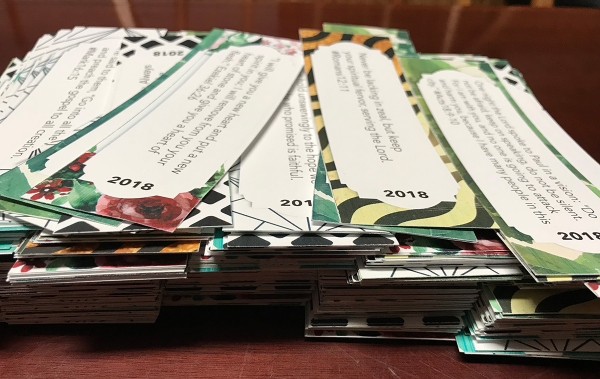 Creatio and WOA Design collaborated to produce 500 Bible verse bookmarks for the New Year 2018.
The original bookmark designs were created by Grace Loza of Creatio Bolivia. Her design was displayed during the 2017 WGA Art Exhibition.
All the bookmarks were printed and cut on site in Dover, NY.
Everyone is in full anticipation for the new year, and Creatio and WOA Design hope that everyone who receives a bookmark can prepare their hearts well for the new year and keep the word of God close to their hearts.