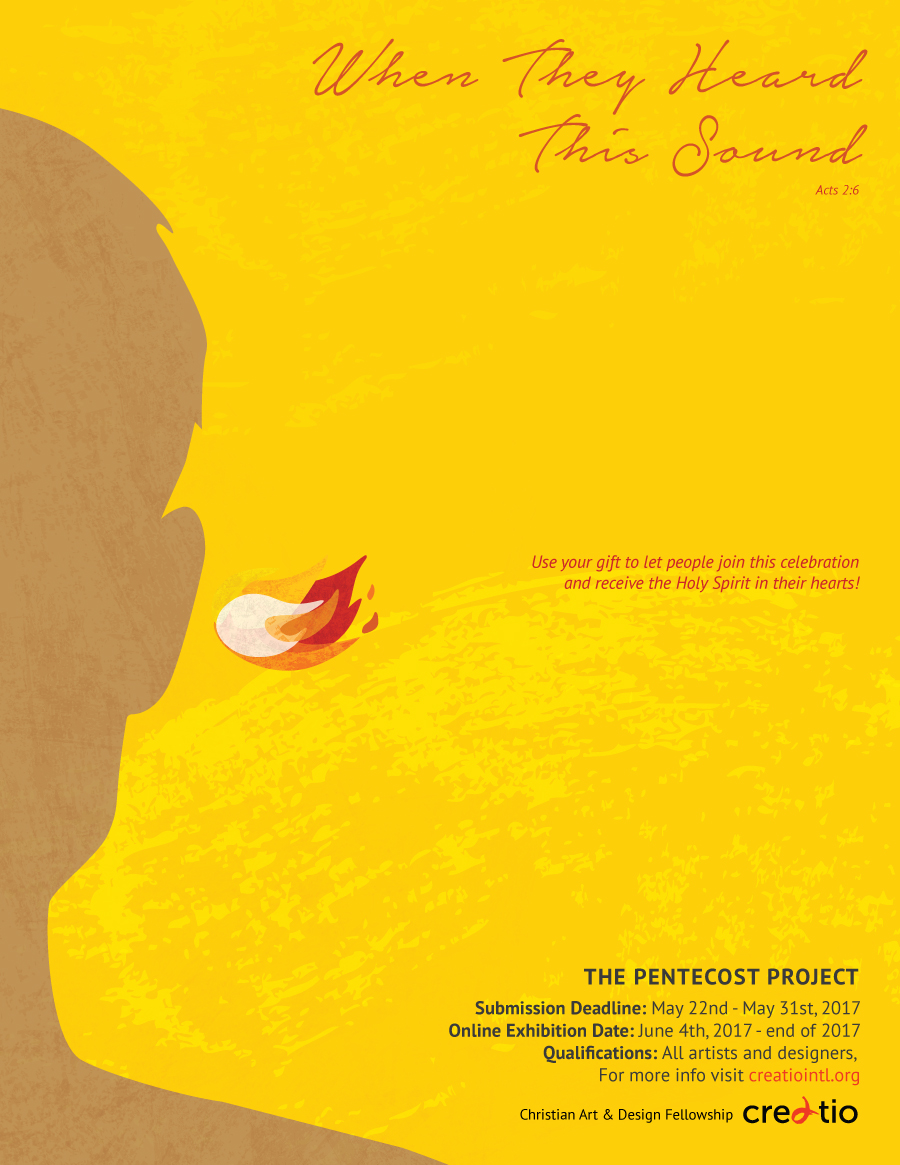 "When they heard this sound, a crowd came together in bewilderment, because each one heard their own language being spoken." -Acts 2:6
Pentecost celebrates the harvest of righteousness that is in Christ. After Jesus' death, resurrection, and ascension, the Holy Spirit came down to the disciples and those that were gathered. That period was the birth of the church.
They saw what seemed to be tongues of fire. Luke tried to describe the Holy Spirit as a rushing wind and fire. We cannot see wind itself, but we hear the sound.
The Holy Spirit is something very clearly mentioned in scripture but difficult to describe because we cannot see it physically with our eyes. But the Holy Spirit came just as Jesus promised, as a guide in faith and love. We should understand the true meaning of the Holy Spirit and how it helps us to further our lives as disciples of Jesus Christ.
Use your gift to let people join this celebration and receive the Holy Spirit in their hearts!
Submission Deadline:

May 22nd – May 31st

Online Exhibition Date:

June 4th – end of 2017
Guideline:
To participate in this project, we suggest you to meditate on the book of

Acts chapters 1 to 3

 in which the Pentecost event is written. We recommend you to join the Bible study at your local church or have a personal devotional time to get a deeper meditation and receive creative inspiration from God.
Media:

Graphic design (poster, flyer, web, etc.) Infographics, Photography, Video, Fine Arts, etc.

Qualifications:

All artists and designers, individuals and team projects are welcome.

Requirement: Submit your artwork with your application online at apply.creatiointl.org (Please follow the submission conditions when you submit artwork online)
Benefit:

Your artwork will be exhibited on Creatio International's website and social media during the exhibition period.  
For more info contact: events@creatiointl.org