The 17th Annual Judeo-Christian Juried Online International Art Exhibition has proven to be a very inspirational showcase of some of the finest works the gallery has been privileged to host. Following are comments about those pieces that are especially moving and technically impressive.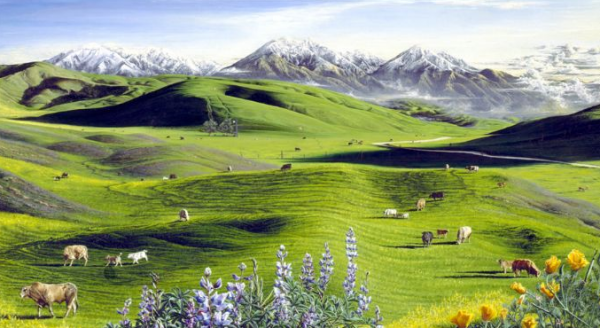 JAMES ELLISON of Rowland Hts., California is an amazing artist. His oil painting "It Is Finished It Has Begun" shows the crucifixion situation, similarly composed like Salvador Dali's work. However the multitude of people with such a perspective makes a very strong statement. His work "Spiritús Crëator" presents a lot to consider with the use of three faces and the action of painting in time. "Be Still My Soul", perhaps reflective of the Garden of Eden, is brilliantly depicted. Another impressive, visually precise work is his painting "Pilgrim" with the awesome scenery. And also, his "Dawn" is nicely painted to reveal the wonderful ocean, beach and sky typography.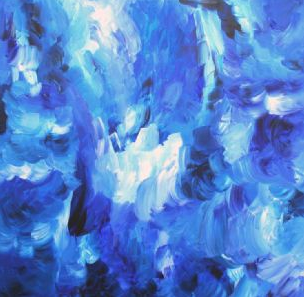 RALPH WHITE of Redondo Beach, California has a signature style with moving, dripping paint and he is quite successful. The work "Ascension" is a great abstraction of the concept. And also, "Genesis" is richly dramatic in color, texture and especially movement.
Please know that these specially recognized artists and their work may have personal statements included after their statements are received.
Thanks to all the artists whose works were selected in this juried show. And a special message of love and appreciation to artists who share their talent in such a faithful manner.
Sincerely,
Laurence Bradshaw
Curator, Professor of Art