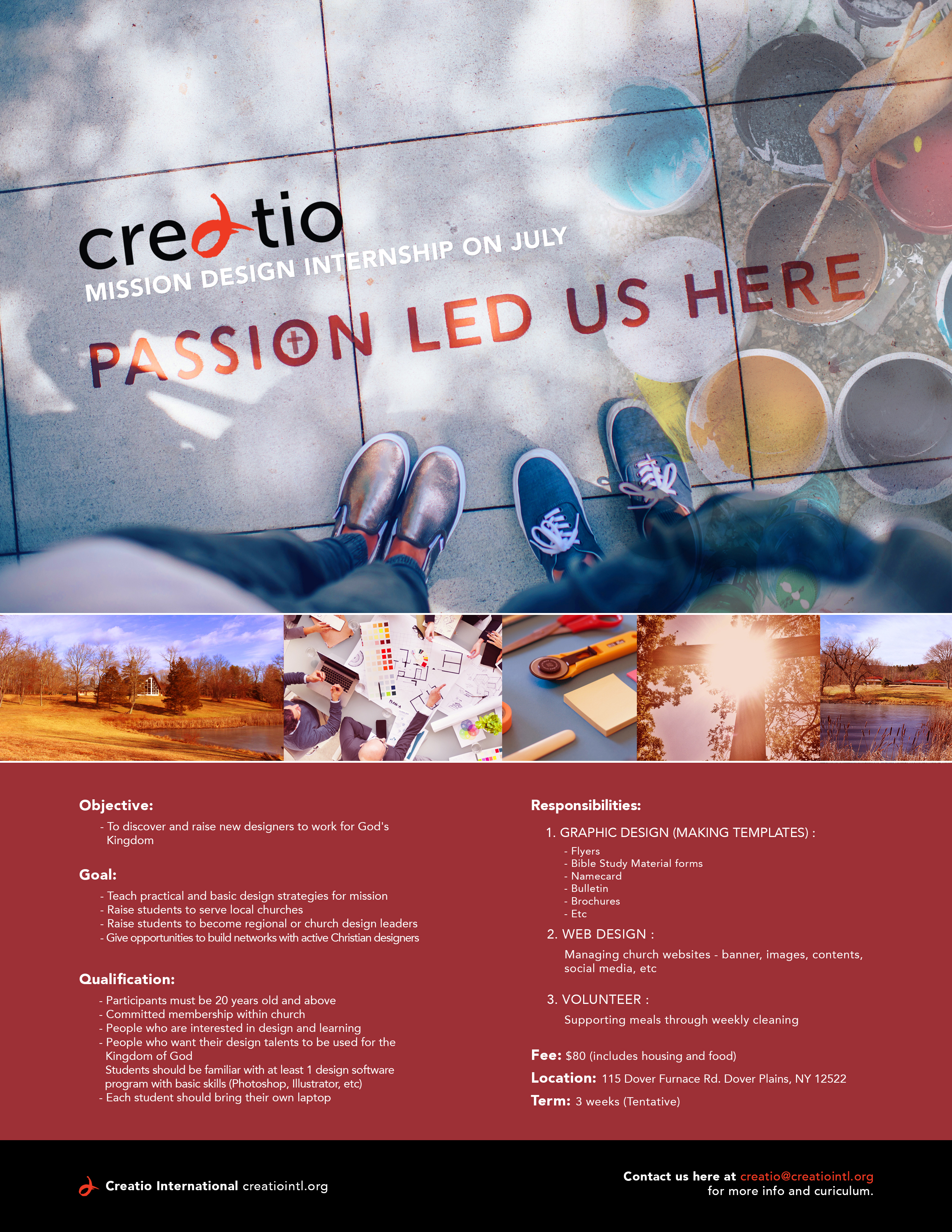 Creatio's Mission Design Internship Program guideline has been released.
The internship program will be held at Creatio's headquarters in New York. The program will be 3 weeks in July 2016.
Creatio began recruitment from US churches. Those who qualify should have a desire to learn and sharpen their skills for the Kingdom of God. A portfolio is required in order to participate in the internship. The fee for the program will be $80 per person, which includes housing and food.