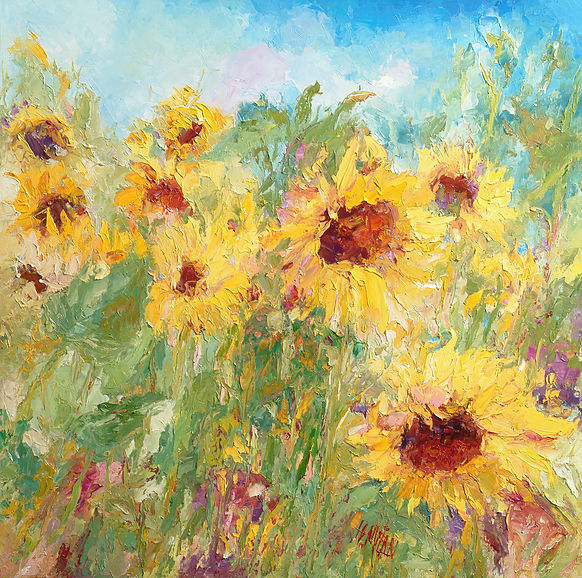 June 16th-September 23rd
This summer, distinguished DFW artist, Henrietta Milan, brings her stunning impressionist paintings to the Museum of Biblical Art. Over 40 oil paintings of lively florals, sweeping landscapes, and colorful pastoral scenes will grace the galleries in a fitting nod to warm weather and sunshine.The exhibition, titled God in the Garden, opens June 16th and runs through September 23rd.
​
About the Artist:
Always artistic, Milan has been painting for over four decades and was inspired to paint in the style of impressionist masters Degas and Monet after extensive travels in France. Like the masters, Milan depicts traditional water lily and garden-scapes with technical prowess, but she adds and a fresh, Texas flair. Even longhorn cattle make their appearance, appropriately silhouetted against lush hills reminiscent of the French countryside.
​
Milan has countless works of fine art to her credit and has achieved both national and international acclaim. Her home gallery is Milan Gallery on Sundance Square in Fort Worth, where her son, Tal Milan, works as Gallery Director and Curator. Tal emphasizes Henrietta's local reputation, noting that "she has sold more artwork in the Metroplex than any other artist alive."
​
Visitors will have a chance to meet the artist at an afternoon reception on June 26th from 2-4pm at the Museum of Biblical Art, and all pieces exhibited will be available for acquisition. Milan's mastery of the impressionist approach is evident in every work of art in the exhibition, as is the universal appeal of her subject matter and style. Patrons won't want to miss this opportunity to see contemporary, impressionist work of technical mastery and profound beauty at the Museum of Biblical Art.
For more information: http://www.biblicalarts.org/god-in-the-garden-by-henrietta-milan